Click on a film time below to book tickets.
Black Panther (12A)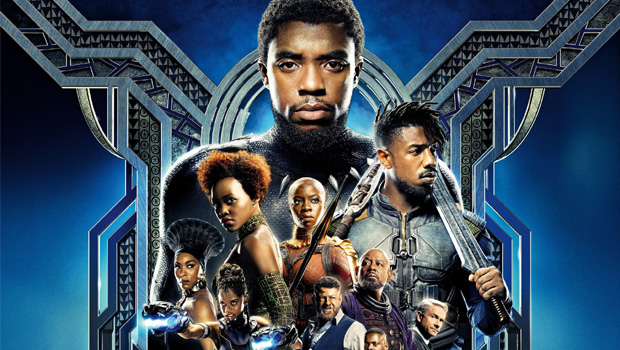 "Black Panther" follows T'Challa who, after the events of "Captain America: Civil War," returns home to the isolated, technologically advanced African nation of Wakanda to take his place as King. However, when an old enemy reappears on the radar, T'Challa's mettle as King and Black Panther is tested when he is drawn into a conflict that puts the entire fate of Wakanda and the world at risk.
Coco (PG)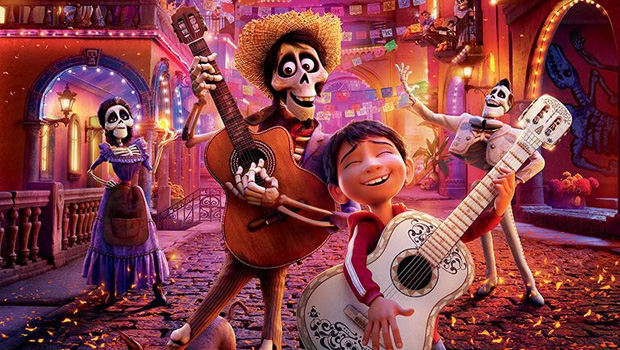 Despite his family's baffling generations-old ban on music, Miguel (voice of newcomer Anthony Gonzalez) dreams of becoming an accomplished musician like his idol, Ernesto de la Cruz (voice of Benjamin Bratt). Desperate to prove his talent, Miguel finds himself in the stunning and colorful Land of the Dead following a mysterious chain of events. Along the way, he meets charming trickster Hector (voice of Gael García Bernal), and together, they set off on an extraordinary journey to unlock the real story behind Miguel's family history.
Book Tickets
| | | |
| --- | --- | --- |
| Thursday 22 Feb 2018 | | 14:00 |
Darkest Hour (PG)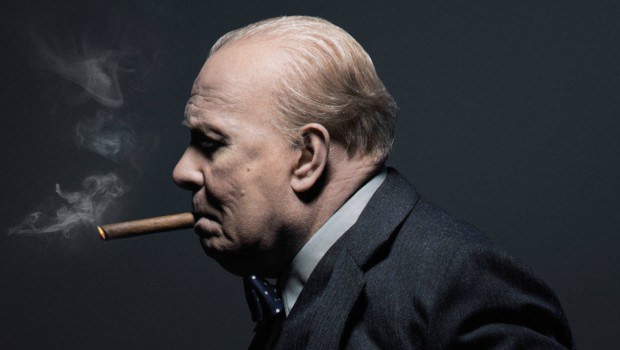 During the early days of World War II, with the fall of France imminent, Britain faces its darkest hour as the threat of invasion looms. As the seemingly unstoppable Nazi forces advance, and with the Allied army cornered on the beaches of Dunkirk, the fate of Western Europe hangs on the leadership of the newly-appointed British Prime Minister Winston Churchill (Academy Award nominee Gary Oldman). While manoeuvring his political rivals, he must confront the ultimate choice: negotiate with Hitler and save the British people at a terrible cost or rally the nation and fight on against incredible odds. Directed by Joe Wright, DARKEST HOUR is the dramatic and inspiring story of four weeks in 1940 during which Churchill's courage to lead changed the course of world history.
Book Tickets
| | | |
| --- | --- | --- |
| Thursday 22 Feb 2018 | | 16:20 |
Early Man (PG)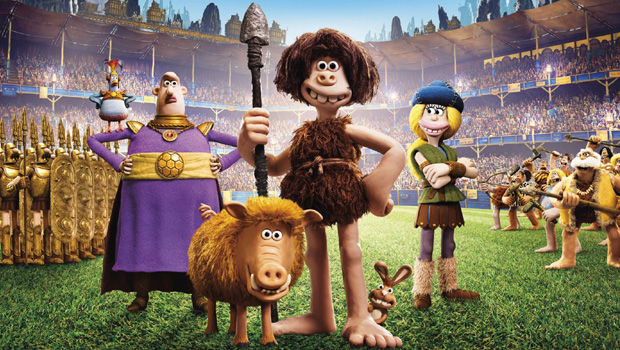 Set at the dawn of time, when prehistoric creatures and woolly mammoths roamed the earth, EARLY MAN tells the story of how plucky caveman Dug, along with sidekick Hognob, unites his tribe against the mighty Bronze Age in a battle to beat them at their own game.
Fifty Shades Freed (18)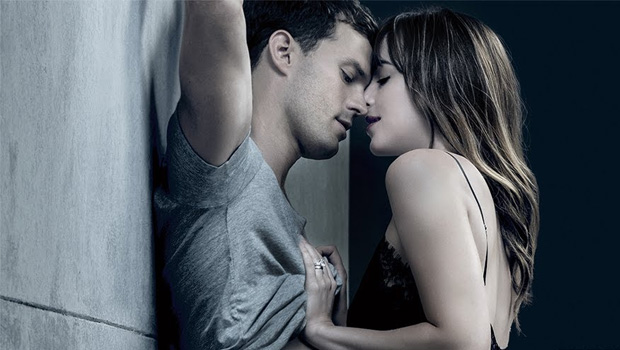 Believing they have left behind shadowy figures from their past, newlyweds Christian and Ana fully embrace an inextricable connection and shared life of luxury. But just as she steps into her role as Mrs. Grey and he relaxes into an unfamiliar stability, new threats could jeopardize their happy ending before it even begins.
Book Tickets
| | | |
| --- | --- | --- |
| Thursday 22 Feb 2018 | | 20:40 |
Jumanji: Welcome To The Jungle (12A)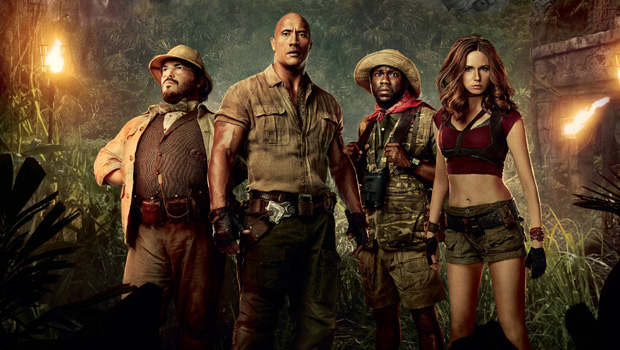 When four high-school kids discover an old video game console with a game they've never heard of--Jumanji--they are immediately drawn into the game's jungle setting, literally becoming the avatars they chose: gamer Spencer becomes a brawny adventurer (Dwayne Johnson); football jock Fridge loses (in his words) "the top two feet of his body" and becomes an Einstein (Kevin Hart); popular girl Bethany becomes a middle-aged male professor (Jack Black); and wallflower Martha becomes a badass warrior (Karen Gillan). What they discover is that you don't just play Jumanji--you must survive it. To beat the game and return to the real world, they'll have to go on the most dangerous adventure of their lives, discover what Alan Parrish left 20 years ago, and change the way they think about themselves--or they'll be stuck in the game forever...
Book Tickets
| | | |
| --- | --- | --- |
| Thursday 22 Feb 2018 | | 15:20 |
NT Live: Cat On A Hot Tin Roof (15)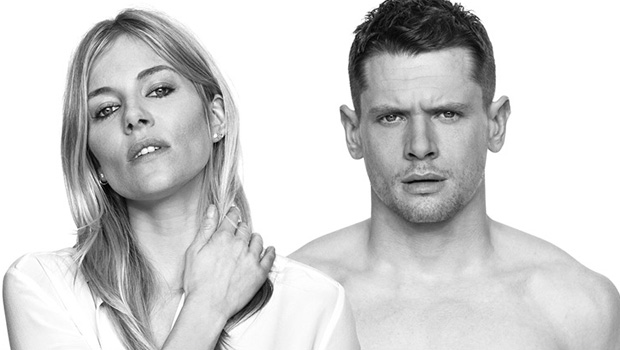 Cat on a Hot Tin Roof
'Captured live in front of an audience' By Tennessee Williams
Directed by Benedict Andrews
Tennessee Williams' twentieth century masterpiece Cat on a Hot Tin Roof played a strictly limited season in London's West End in 2017. Following his smash hit production of A Streetcar Named Desire, Benedict Andrews' 'thrilling revival' (New York Times) stars Sienna Miller alongside, Jack O'Connell and Colm Meaney.
On a steamy night in Mississippi, a Southern family gather at their cotton plantation to celebrate Big Daddy's birthday. The scorching heat is almost as oppressive as the lies they tell. Brick and Maggie dance round the secrets and sexual tensions that threaten to destroy their marriage. With the future of the family at stake, which version of the truth is real – and which will win out?
Book Tickets
| | | |
| --- | --- | --- |
| Thursday 22 Feb 2018 | | 19:00 |
Paddington 2 (PG)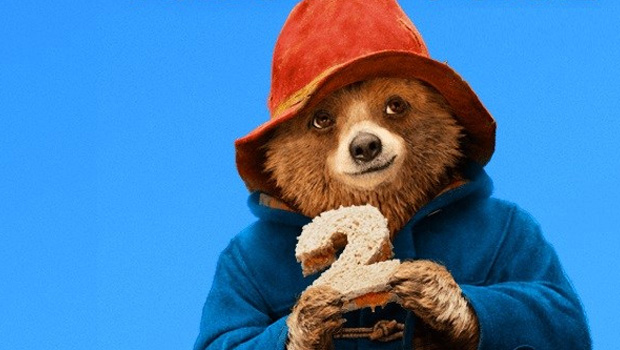 PADDINGTON 2 finds Paddington happily settled with the Brown family in Windsor Gardens, where he has become a popular member of the community, spreading joy and marmalade wherever he goes. While searching for the perfect present for his beloved Aunt Lucy's hundredth birthday, Paddington spots a unique pop-up book in Mr. Gruber's antique shop, and embarks upon a series of odd jobs to buy it. But when the book is stolen, it's up to Paddington and the Browns to unmask the thief... Helmed by twice BAFTA nominated director Paul King, PADDINGTON 2 is co-produced by multi award-winning David Heyman / Heyday Films (producer of all eight of the HARRY POTTER films, GRAVITY, THE BOY IN THE STRIPED PYJAMAS, FANTASTIC BEASTS AND WHERE TO FIND THEM) and StudioCanal, who will also distribute in the UK, France, Germany, Australia and New Zealand. PADDINGTON is based on the best-selling and internationally adored series of children's stories by British author Michael Bond, which have sold more than 35 million copies worldwide, been translated into over 40 languages and captured the imagination of children and adults around the globe.
Book Tickets
Thursday 22 Feb 2018
10:00

(All tickets £2)
Tad the Lost Explorer and the Secret of King Midas (U)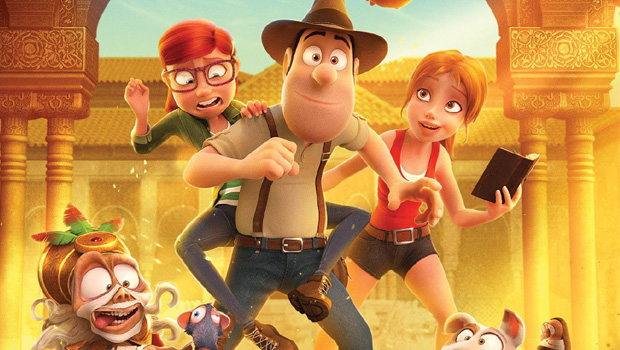 Tad Jones, the most awkward explorer, must rescue his beloved Sara from a millionaire who is looking for King Midas' necklace.
Book Tickets
| | | |
| --- | --- | --- |
| Thursday 22 Feb 2018 | | 10:15 |
The Greatest Showman (PG)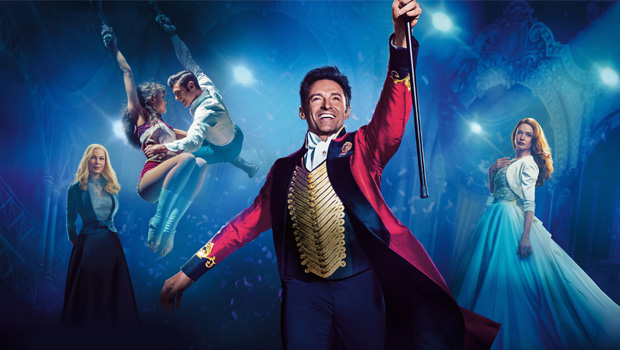 Inspired by the imagination of P.T. Barnum, The Greatest Showman is an original musical that celebrates the birth of show business & tells of a visionary who rose from nothing to create a spectacle that became a worldwide sensation.
Book Tickets
| | | |
| --- | --- | --- |
| Thursday 22 Feb 2018 | | 18:20 |
The Maze Runner: The Death Cure (12A)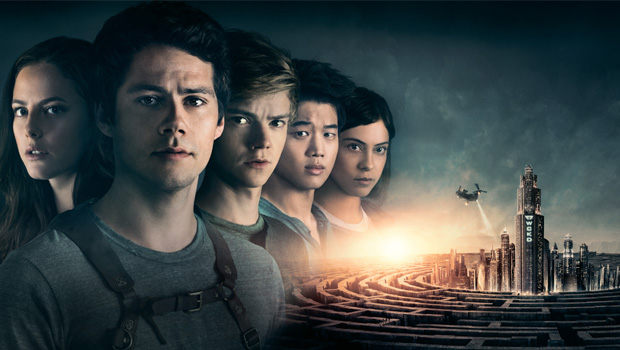 In the epic finale to the Maze Runner saga, Thomas leads his group of escaped Gladers on their final and most dangerous mission yet. To save their friends, they must break into the legendary Last City, a WCKD-controlled labyrinth that may turn out to be the deadliest maze of all. Anyone who makes it out alive will get answers to the questions the Gladers have been asking since they first arrived in the maze.
Book Tickets
| | | |
| --- | --- | --- |
| Thursday 22 Feb 2018 | | 12:15 |
The Shape of Water (15)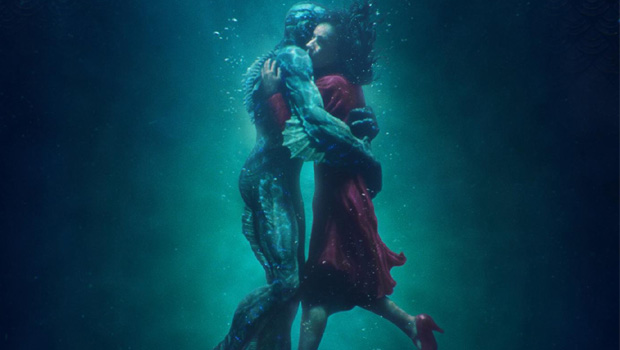 From master story teller, Guillermo del Toro, comes THE SHAPE OF WATER - an other-worldly fairy tale, set against the backdrop of Cold War era America circa 1962. In the hidden high-security government laboratory where she works, lonely Elisa (Sally Hawkins) is trapped in a life of isolation. Elisa's life is changed forever when she and co-worker Zelda (Octavia Spencer) discover a secret classified experiment. Rounding out the cast are Michael Shannon, Richard Jenkins, Doug Jones and Michael Stuhlbarg.