Click on a film time below to book tickets.
Bohemian Rhapsody (12A)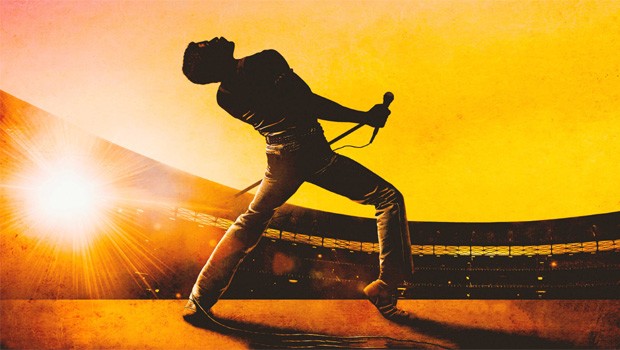 Bohemian Rhapsody is a foot-stomping celebration of Queen, their music and their extraordinary lead singer Freddie Mercury, who defied stereotypes and shattered convention to become one of the most beloved entertainers on the planet. The film traces the meteoric rise of the band through their iconic songs and revolutionary sound, their near-implosion as Mercury's lifestyle spirals out of control, and their triumphant reunion on the eve of Live Aid, where Mercury, facing a life-threatening illness, leads the band in one of the greatest performances in the history of rock music. In the process, cementing the legacy of a band that were always more like a family, and who continue to inspire outsiders, dreamers and music lovers to this day.
Please be advised that the film contains one or more sequences involving flashing light, flickering light, or regular patterns.
Coldplay: A Head Full of Dreams (15)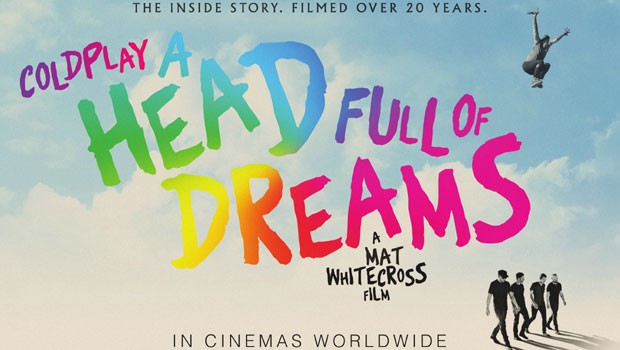 One of the world's biggest bands share their story, in their own words, for the first time. Charting Coldplay's incredible journey from humble origins to stadium-filling superstardom, it is the definitive Coldplay film. Director Mat Whitecross showcases live performances and backstage footage from the momentous global stadium tour A Head Full of Dreams, alongside unprecedented and unseen archive material captured over 20 years. The film juxtaposes spectacular performances of iconic tracks like Fix You and Viva La Vida with intimate, behind-the-scenes moments that reveal the depth of the band's friendship and brotherhood. A one-night-only global cinema event not to be missed.
Please note that Meekat Movie codes are not valid on this event.
Book Tickets
| | | |
| --- | --- | --- |
| Wednesday 14 Nov 2018 | | 20:30 |
Royal Shakespeare Company: Troilus and Cressida (12A LIVE)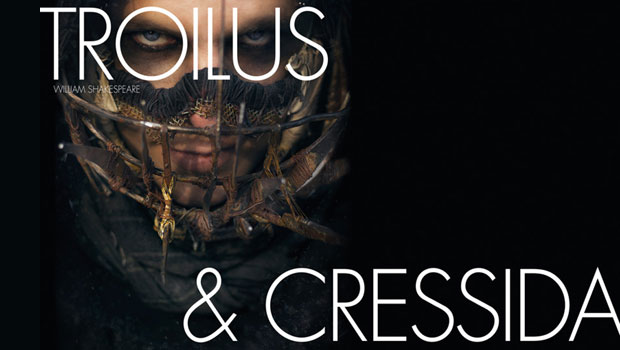 "Lechery, lechery, still wars and lechery: nothing else holds fashion"
Troilus and Cressida swear they will always be true to one another. But in the seventh year of the siege of Troy their innocence is tested, and exposed to the savage corrupting influence of war, with tragic consequences.
Virtuoso percussionist Evelyn Glennie collaborates with RSC Artistic Director Gregory Doran to create a satirical futuristic vision of a world resounding with the rhythm of battle, broadcast live to cinemas from Shakespeare's home town.
The Greek army is encamped under the walls of Troy and, at the point at which the play begins, the war has reached stalemate. The Greeks are quarrelling amongst themselves. Achilles, their greatest champion, refuses to fight and has withdrawn to his tent with his lover, Patroclus. Equally at odds with themselves, the Trojans are debating the value of continuing the war merely for the sake of keeping Helen.
Troilus is much distracted from these military concerns by his love for Cressida, the daughter of a Trojan who has defected to the Greek camp. The young lovers are eagerly assisted by Cressida's uncle Pandarus, who acts as their go-between. However, after only one night together they are parted when Cressida is sent to join her father in the Greek camp. Almost immediately she betrays Troilus with the Greek Diomedes and, discovering this, Troilus is plunged into despair.
Book Tickets
| | | |
| --- | --- | --- |
| Wednesday 14 Nov 2018 | | 19:00 |
Slaughterhouse Rulez (15)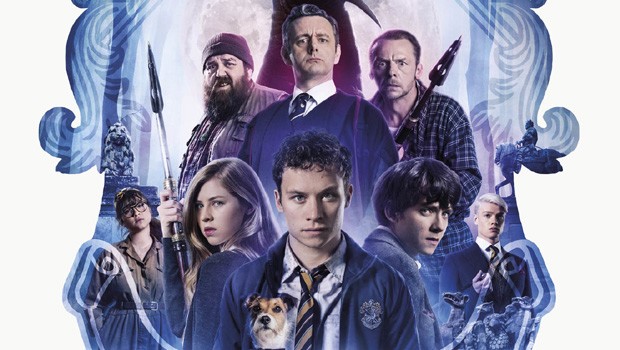 Our hero, Don Wallace, is a wide-eyed new boy from a modest background, forced to navigate a baffling new world of arcane rules and rituals, presided over by sadistic sixth formers. Matters of status are aggressively enforced and conversation with school goddess Clemsie, strictly forbidden. But this ancient and ordered world is about to be shaken to its foundations - literally. A controversial frack site on prize school woodland causes seismic tremors, a mysterious sinkhole and an unspeakable horror to be unleashed. Soon a new pecking order will be established as pupils, teachers and the school matron become locked in a bloody battle for survival.
Book Tickets
| | | |
| --- | --- | --- |
| Wednesday 14 Nov 2018 | | 16:00 |
The Grinch (U)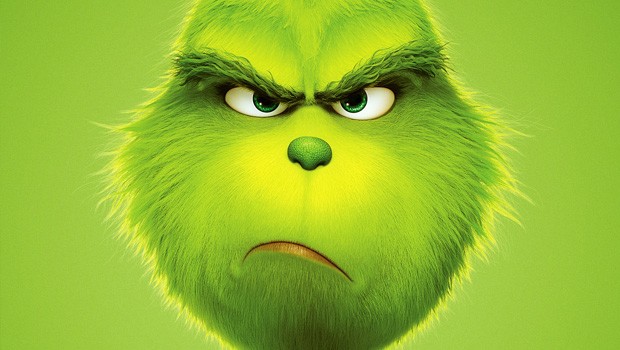 Each year at Christmas they disrupt his tranquil solitude with their increasingly bigger, brighter and louder celebrations. When the Whos declare they are going to make Christmas three times bigger this year, the Grinch realizes there is only one way for him to gain some peace and quiet: he must steal Christmas. To do so, he decides he will pose as Santa Claus on Christmas Eve, even going so far as to trap a lackadaisical misfit reindeer to pull his sleigh. Meanwhile, down in Who-ville, Cindy-Lou Who-a young girl overflowing with holiday cheer-plots with her gang of friends to trap Santa Claus as he makes his Christmas Eve rounds so that she can thank him for help for her overworked single mother. As Christmas approaches, however, her good-natured scheme threatens to collide with the Grinch's more nefarious one. Will Cindy-Lou achieve her goal of finally meeting Santa Claus? Will the Grinch succeed in silencing the Whos' holiday cheer once and for all?
The Nutcracker And The Four Realms (PG)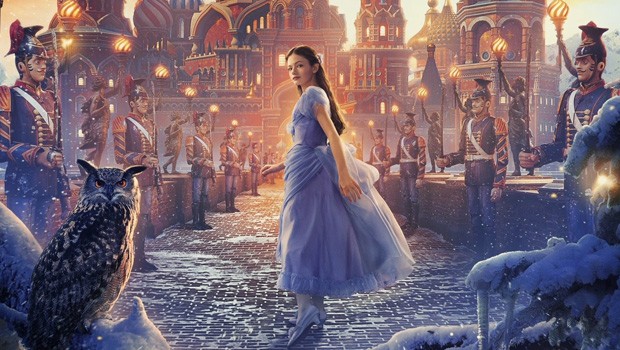 All Clara (Mackenzie Foy) wants is a key - a one-of-a-kind key that will unlock a box that holds a priceless gift from her late mother. A golden thread, presented to her at godfather Drosselmeyer's (Morgan Freeman) annual holiday party, leads her to the coveted key, which promptly disappears into a strange and mysterious parallel world. It's there that Clara encounters a soldier named Phillip (Jayden Fowora-Knight), a gang of mice and the regents who preside over three Realms: Land of Snowflakes, Land of Flowers and Land of Sweets. Clara and Phillip must brave the ominous Fourth Realm, home to the tyrant Mother Ginger (Helen Mirren), to retrieve Clara's key and hopefully return harmony to the unstable world.
Book Tickets
| | | |
| --- | --- | --- |
| Wednesday 14 Nov 2018 | | 16:30 |
Widows (15)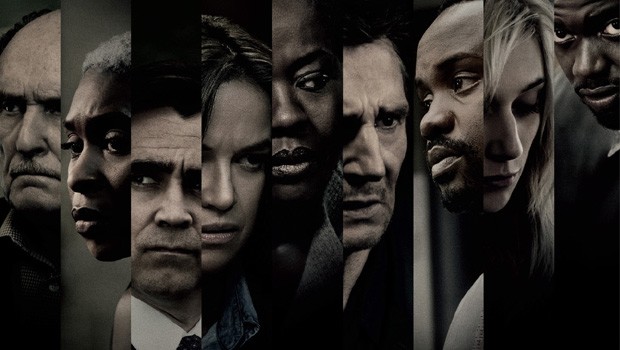 From Academy Award (R)-winning director Steve McQueen ("12 Years a Slave") and co-writer and bestselling author Gillian Flynn ("Gone Girl") comes a blistering, modern-day thriller set against the backdrop of crime, passion and corruption. "Widows" is the story of four women with nothing in common except a debt left behind by their dead husbands' criminal activities. Set in contemporary Chicago, amid a time of turmoil, tensions build when Veronica (Oscar (R) winner Viola Davis), Alice (Elizabeth Debicki), Linda (Michelle Rodriguez) and Belle (Cynthia Erivo) take their fate into their own hands and conspire to forge a future on their own terms. "Widows" also stars Liam Neeson, Colin Farrell, Robert Duvall, Daniel Kaluuya, Lukas Haas and Brian Tyree Henry.