Silver Screen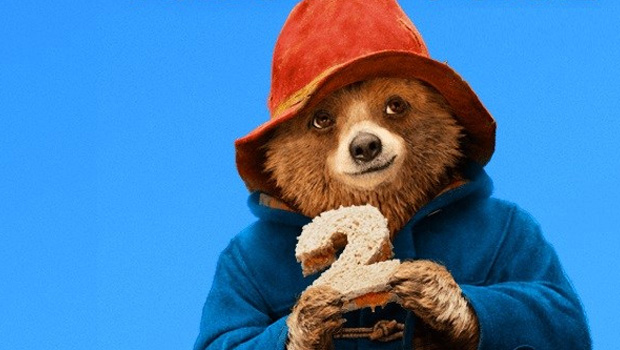 EXCLUSIVELY FOR THE OVER 50's
Thursday mornings, Savoy offers its silverscreen club a current film and a cup of tea or coffee - all for only £3.75. The silverscreen club is as much about the social gathering as it is the film. Everybody over the age of 50 is welcome. Doors open at 11:00am with the film starting at 11.30am. Upcoming films are listed below.
30th November - Paddington 2 WATCH TRAILER
PADDINGTON 2 finds Paddington happily settled with the Brown family in Windsor Gardens, where he has become a popular member of the community, spreading joy and marmalade wherever he goes. While searching for the perfect present for his beloved Aunt Lucy's hundredth birthday, Paddington spots a unique pop-up book in Mr. Gruber's antique shop, and embarks upon a series of odd jobs to buy it. But when the book is stolen, it's up to Paddington and the Browns to unmask the thief... Helmed by twice BAFTA nominated director Paul King, PADDINGTON 2 is co-produced by multi award-winning David Heyman / Heyday Films (producer of all eight of the HARRY POTTER films, GRAVITY, THE BOY IN THE STRIPED PYJAMAS, FANTASTIC BEASTS AND WHERE TO FIND THEM) and StudioCanal, who will also distribute in the UK, France, Germany, Australia and New Zealand. PADDINGTON is based on the best-selling and internationally adored series of children's stories by British author Michael Bond, which have sold more than 35 million copies worldwide, been translated into over 40 languages and captured the imagination of children and adults around the globe.
7th December - TBC (Announced 27th November)
Films dates may be subject to change.
Doors close at 11:30am when the film begins.
There are currently no shows scheduled