Kids' Club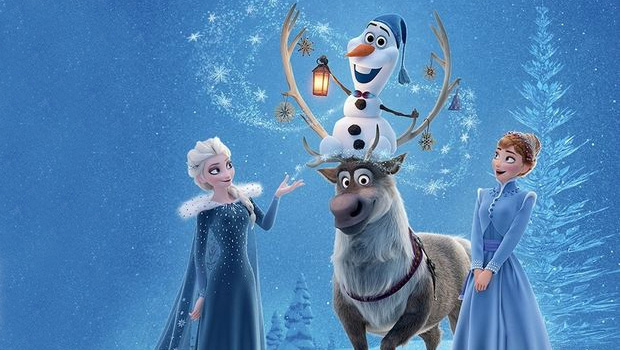 Kids Club - Every Saturday/Sunday and every day during the school holidays at 10.00am - All tickets £2.00.
Showing This Week:
25th & 26th November - Olaf's Frozen Adventure + Frozen WATCH TRAILER
When the kingdom of Arendelle empties out for the holiday season, Anna and Elsa realize that they have no family traditions of their own. So Olaf sets out on a merry mission to bring home the very best traditions and save Christmas.
Then afterwards, the hit 2013 family film frozen will be shown, Featuring the voices of Kristen Bell and Idina Menzel, "Frozen" is the coolest comedy-adventure ever to hit the big screen. When a prophecy traps a kingdom in eternal winter, Anna, a fearless optimist, teams up with extreme mountain man Kristoff and his sidekick reindeer Sven on an epic journey to find Anna's sister Elsa, the Snow Queen, and put an end to her icy spell. Encountering mystical trolls, a funny snowman named Olaf, Everest-like extremes and magic at every turn, Anna and Kristoff battle the elements in a race to save the kingdom from destruction.
Coming Soon:
2nd & 3rd December – Despicable Me 3
9th & 10th December – Polar Express (On sale now)
16th & 17th December – Home Alone (On sale now)
23rd & 24th December – Home Alone (On sale now)
Line-up is subject to change