Parent & Baby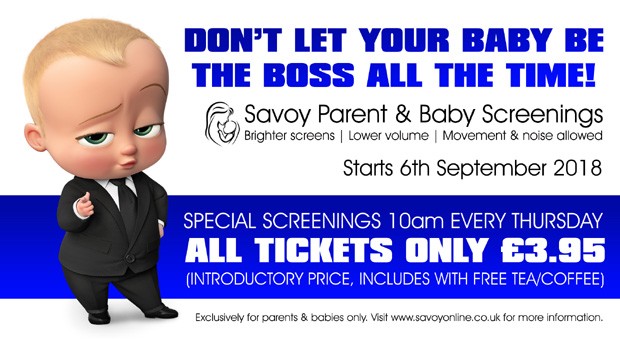 Parent & Baby Screening
The Parent and Baby screenings are a range of U, PG & 12A rated films especially for parents with new-born or young babies to come to the cinema and enjoy a film surrounded by other who wish to do the same.
During the Parent & Baby showings low lights are left on in the auditorium and the volume of the soundtrack is reduced.
It is fine for customers to move around, make noise or take a break during the film.
Introductory Ticket Price of £3.95 which includes a free tea/coffee.
18th October - Johnny English Strikes Again (PG) | WATCH THE TRAILER
Rowan Atkinson returns as the much-loved accidental secret agent in "Johnny English Strikes Again". When a cyber-attack reveals the identity of all active undercover agents in Britain, the country's only hope is called out of retirement. English's new mission is his most critical to date: Dive head first into action to find the mastermind hacker. A man with few skills and analogue methods, English must overcome the challenges of modern technology-or his newest mission will become the Secret Service's last.
Parent & Baby Screening will be taking a short break over the school half term holiday and will return on Thursday 8th November showing First Man (12A)