Parking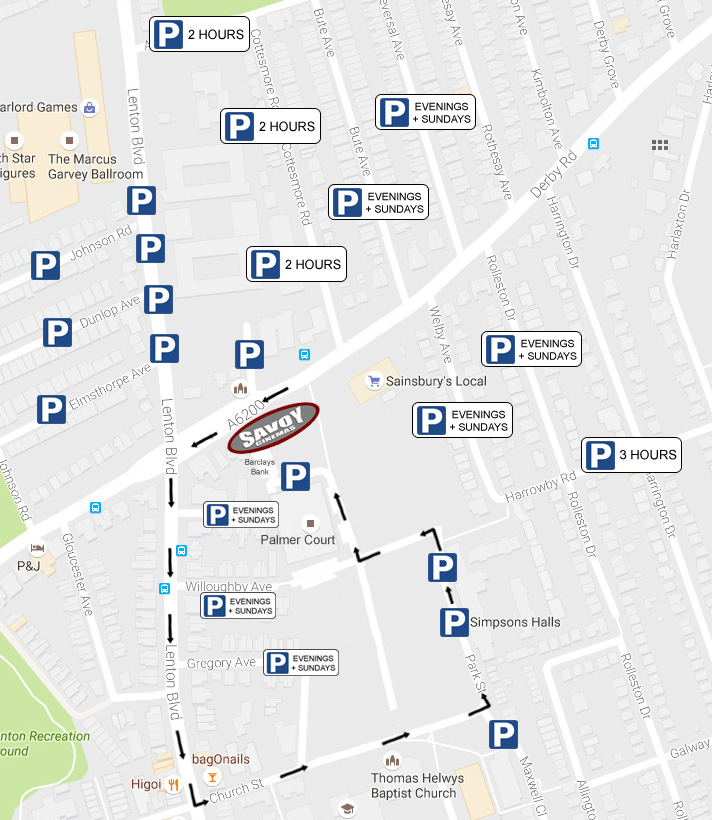 There is unrestricted parking on Lenton Boulevard, Elmsthorpe Ave, Dunlop Ave, and Johnson Rd as well as on the right side of the road opposite the cinema. Cottesmore Road has 2 hour parking bays and Harrowby Road has 3 hour parking bays.
To access the unrestricted parking spaces behind the cinema follow diversions to Church Street. You can only park in the banks car park after 5pm and at weekends otherwise you may be fined.
All streets are unrestricted at evenings and on Sunday. Always check signs as parking restrictions can change and please do not park across the dipped curb on the road opposite the cinema.
The road at the side of the cinema should re-open in January.