Flash Gordon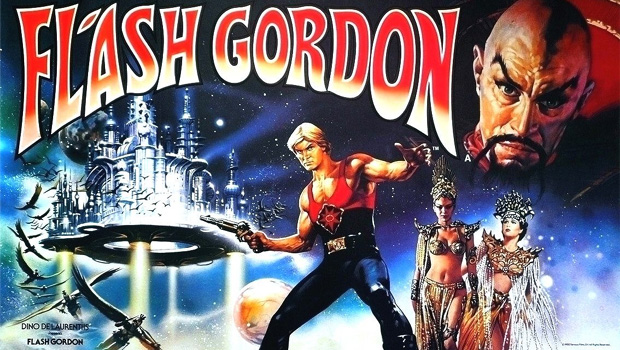 Book Tickets
Click a time to book tickets
Info

Please be aware that there are no trailers before the performance.

Synopsis

The Loft Movie Theatre and Porlock Press are proud to present a very special screening of Mike Hodges' 1980 high-camp space extravaganza, Flash Gordon.




In the middle of a freak meteorite storm, football star "Flash" Gordon (Sam Jones) and journalist Dale Arden (Melody Anderson) are kidnapped by former NASA scientist Hans Zarkov (Topol), and find themselves on a spacecraft hurtling towards the planet Mongo - a technicolour alien world beyond their wildest dreams!




With the evil Emperor Ming hell-bent on destroying their home planet for his own amusement, and unrest brewing among the Kingdoms of Mongo, Flash is thrown into a deadly race against time... He only has 24 hours to save the Earth!




Based on Alex Raymond's space opera comic strip, featuring Queen's epic rock soundtrack, and with unforgettable performances from Max von Sydow (as Ming the Merciless), Brian Blessed (as Prince Vultan) and Timothy Dalton as (Prince Barin), Flash Gordon is a dazzling, tongue-in-cheek Sci-Fi adventure not to be missed on the big screen.