The Graduate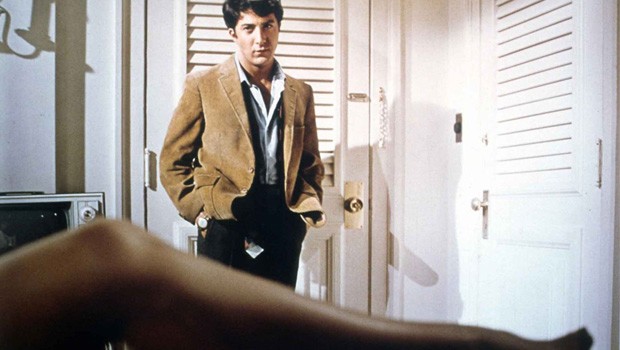 Book Tickets
Click a time to book tickets
Info

Synopsis

The Loft Movie Theatre is proud to present a screening of Mike Nichols' 1967 classic coming-of-age comedy-drama, The Graduate. Starring Dustin Hoffman in his first lead acting role, Anne Bancroft as the infamous seductress Mrs Robinson, and Katharine Ross as her daughter Elaine, The Graduate follows Benjamin Braddock, a recent college graduate whose sense of alienation from his wealthy family has become tangible since he returned from school.




Uninspired by his parents' expectations, Ben becomes distracted by a romantic invitation from an older woman, and instead of carefully planning his future, he soon finds himself navigating through a most complicated love triangle on his way to adulthood.




Filmed on location along the California coast in 1967, The Graduate is beautifully shot, and perfectly captures the disaffected spirit of middle-class suburban youth in the year when the hippy movement claimed the summer of love as their own.

With a soundtrack featuring evocative music from Simon and Garfunkel, powerful use of cinematography leading the audience through Ben's personal journey, and an emotional rollercoaster culminating in one of the most parodied scenes in cinema history, it is no wonder The Graduate was nominated for 7 Academy Awards in 1968 - winning Nichols the Oscar for Best Director and Hoffman the Oscar for Best Actor.