42nd Street - The Musical (PG)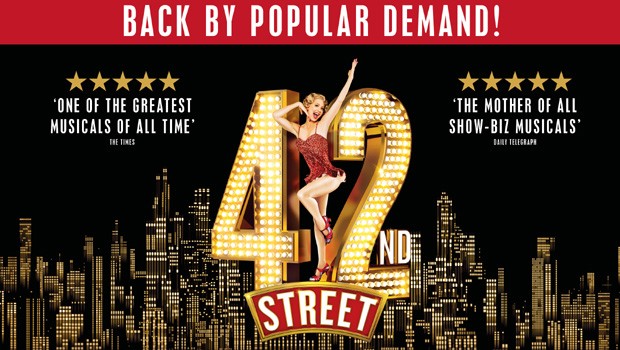 42nd Street, the legendary Broadway musical theatre classic, is a 'glorious' (Express) and 'utterly moreish extravaganza of glitz' (Times). Telling the story of Peggy Sawyer, a talented young performer with stars in her eyes who gets her big break on Broadway, this is the largest ever staging of the Tony® Award-winning musical and it was filmed live at the magnificent Theatre Royal, Drury Lane, in the heart of London's West End. Fresh off the bus from small-town America Peggy is just another face in the chorus line on Broadway's newest show. But when the leading lady gets injured, Peggy might just have the shot at stardom she's always dreamed of… Directed by the show author, Mark Bramble, this 'achingly beautiful revival of an American classic' (Telegraph) stars national treasure Bonnie Langford as Dorothy Brock, Tom Lister as Julian Marsh, Clare Halse as Peggy Sawyer and Philip Bertioli as Billy Lawlor, performing with a dazzling tap-dancing and show-stopping ensemble cast. Featuring iconic songs 42nd Street, We're In The Money, Lullaby Of Broadway, Shuffle Off To Buffalo, Dames and I Only Have Eyes For You, this is pure musical magic on the big screen – entertainment doesn't get bigger than this!
Exhibition on Screen Season Seven: Frida Kahlo (12A)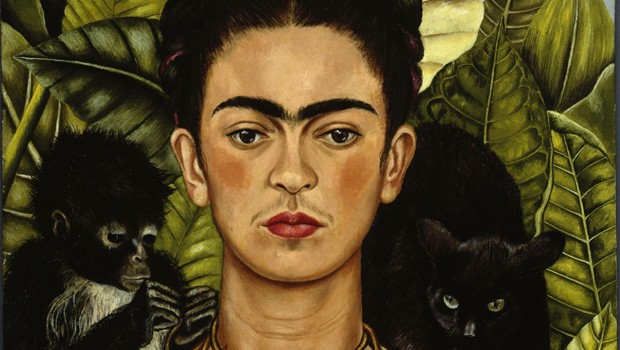 This highly engaging film takes us on a journey through the life of one of the most prevalent female icons: Frida Kahlo. She was a prolific self-portraitist, using the canvas as a mirror through all stages of her turbulent and, at times, tragic life. Guided with interview, commentary and Frida's own words, EXHIBITION ON SCREEN uncovers that this, however, was not a life defined by tragedy.
Featuring key exhibitions and interviews with world-renowned Kahlo curators, EXHIBITION ON SCREEN explores the extraordinary symbolism and themes in these personal canvases to seek a deeper understanding of the real Frida Kahlo.
Using cinema to take an up-close and intimate look at her works we examine how great an artist she can be considered. Displaying a treasure trove of colour and a feast of vibrancy on screen, this personal and intimate film offers privileged access to her works and highlights the source of her feverish creativity, her resilience and her unmatched lust for life, men, women, politics and her cultural heritage.
We might think we already know Frida Kahlo – the image of floral crowns, big brows and folk style clothing have made her a muse to generations – but what lies beneath the surface of this intensely passionate woman?
"I never paint dreams or nightmares. I paint my own reality" Frida Kahlo
Michael Ball & Alfie Boe: Back Together in Cinemas (PG)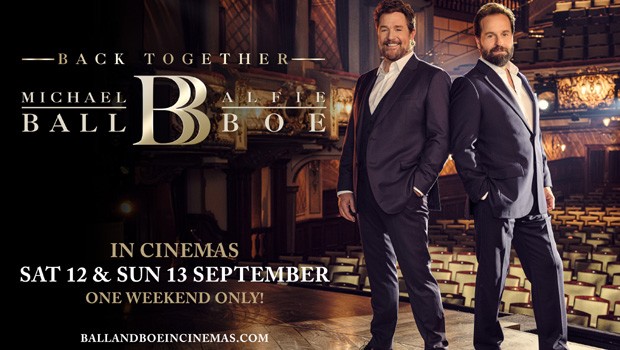 Please note this event has been moved from 28th/29th March to 12th/13th September.
The ultimate musical duo, Michael Ball and Alfie Boe are 'Back Together' and set to delight cinema audiences up and down the country with the final show of their UK tour at the O2 Arena.
Hot on the heels of their star turns in the West End's phenomenally successful staged concert of Les Misérables, Ball and Boe will reunite to tour their third album 'Back Together' following the number one best-selling hits 'Together' and 'Together Again'.
The superstar pair will take on their favourite musical theatre, pop and rock tracks, including songs from The Lion King, The Greatest Showman and The Phantom of the Opera as well as a brilliantly arranged 'Queen Medley'. Showcasing their phenomenal voices and undeniable on-stage chemistry, Ball and Boe's irresistible charm will undoubtedly light up the big screen.
Evil Dead II (15)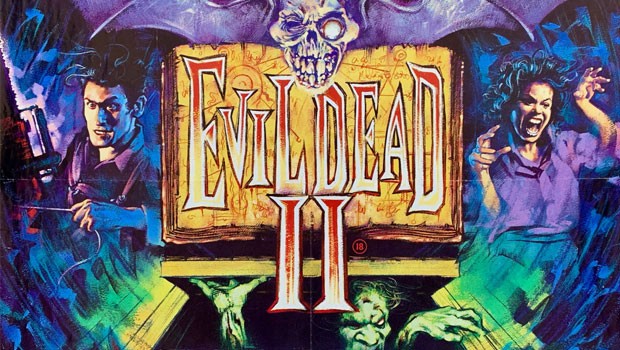 The Loft Movie Theatre is proud to present a one-night special screening of Sam Raimi's 1987 cult comedy horror, Evil Dead II.
When Ash Williams (Bruce Campbell) and his girlfriend Linda take a trip to a remote cabin in the woods, the romantic weekend they'd hoped for is derailed when Ash accidentally unleashes a malevolent force, hell-bent on death and destruction.
The demon wreaks havoc, killing Linda and driving Ash to the brink of insanity through possession of Linda's body and fever-dream hallucinations. But our hero is not defeated, and when new visitors arrive at the cabin, Ash is ready to battle with the "deadites".
Created as both a sequel to and a parody of the 1981 original film 'The Evil Dead', with signature practical gore effects from Greg Nicotero, and the performance of a lifetime from Bruce Campbell, Evil Dead II is the demented, delirious nightmare not to be missed on the big screen!
"Groovy!"
VE Day 75 Live from the Royal Albert Hall (12A LIVE)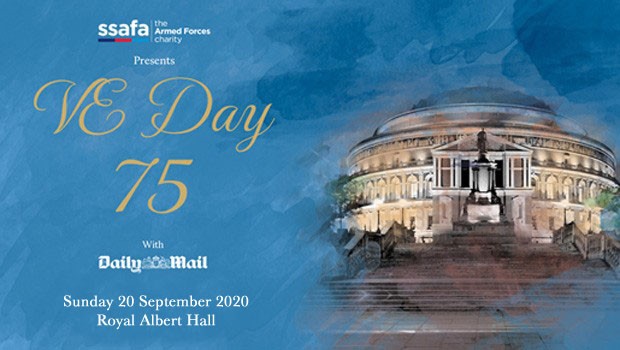 Please note this event has been moved from Friday 8th May to Sunday 20th September
SSAFA presents VE DAY 75 WITH THE DAILY MAIL live from the Royal Albert Hall.
Exactly 75 years since Prime Minister Winston Churchill's announcement of the end of the Second World War, the Royal Philharmonic Concert Orchestra plus special guests will unite the nation for an inspiring and patriotic evening.
VE Day 75 With The Daily Mail, presented by SSAFA, the UK's oldest national tri-service military charity, takes place on Sunday 20th September. On this special May Bank Holiday, the county will come together for an unforgettable night of commemoration and celebration, broadcast to cinemas nationwide live from a sold-out Royal Albert Hall.
Audiences will enjoy stirring and emotional music from some of Britain's greatest composers - from Elgar's Nimrod to Walton's Spitfire Prelude & Fugue, Holst's Planet Suite to Ron Goodwin's Battle Of Britain Theme and many more. There will also be on stage appearances by Second World War Veterans.
This event is in support of SSAFA. The Armed Forces charity offers support to those currently serving, regulars and Reservists, in the Royal Navy, Royal Marines, British Army and Royal Air Force, Veterans and military families, as well as Veterans from the Merchant Navy.
Fleetwood and Friends (12A TBC)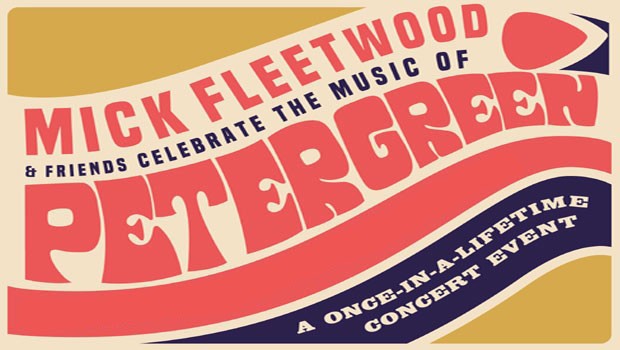 Mick Fleetwood has assembled a stellar cast of musicians to celebrate the music that established Fleetwood Mac as one of the biggest bands in the world – the music of Peter Green.
With a line-up featuring Neil Finn (Crowded House), Noel Gallagher (Oasis), Billy Gibbons (ZZ Top), David Gilmour (Pink Floyd), Kirk Hammett (Metallica), Jonny Lang, John Mayall, Christine McVie (Fleetwood Mac), Pete Townshend (The Who), Steven Tyler (Aerosmith) and Bill Wyman (The Rolling Stones), this once-in-a-lifetime concert event captured at The London Palladium on 25 Feb 2020 is an absolute must-see for any music fan out there.
Peter Green was inducted into the Rock and Roll Hall of Fame together with Fleetwood Mac in 1998. Rolling Stone magazine rates Peter as one of the 100 Greatest Guitarists of all time. Directed by award-winning concert director Martyn Atkins (Joni 75, Crossroads Guitar Festival, Cream at the Royal Albert Hall), the cinema event will be preceded by an introduction from Mick Fleetwood, plus exclusive rehearsal footage and interviews with some of the featured artists. Legendary sound producer Glynn Johns, who produced albums for The Who, The Rolling Stones, The Eagles and Led Zeppelin, will take charge of the audio production.
"The concert is a celebration of those early blues days where we all began, and it's important to recognise the profound impact Peter and the early Fleetwood Mac had on the world of music. Peter was my greatest mentor and it gives me such joy to pay tribute to his incredible talent. I am honoured to be sharing the stage with some of the many artists Peter has inspired over the years and who share my great respect for this remarkable musician."
– Mick Fleetwood
Matthew Bourne's The Red Shoes (U)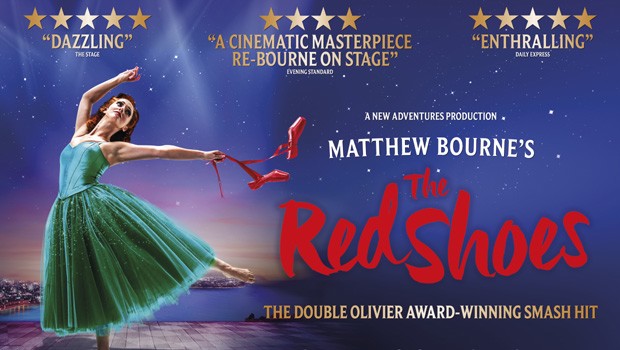 The Red Shoes is a tale of obsession, possession and one girl's dream to be the greatest dancer in the world. Victoria Page lives to dance but her ambitions become a battleground between the two men who inspire her passion.
Set to the achingly romantic music of golden-age Hollywood composer Bernard Herrmann, The Red Shoes is orchestrated by Terry Davies, with cinematic designs by Lez Brotherston, lighting by Paule Constable, sound by Paul Groothuis and projection design by Duncan McLean.
Matthew Bourne's The Red Shoes was filmed live at Sadler's Wells in London and is the seventh New Adventures production to be filmed in partnership with More2Screen and distributed to cinemas worldwide.
World-famous dancer, actor and choreographer, Adam Cooper, returns to New Adventures after more than 20 years to play the iconic role of Svengali-like Impresario 'Boris Lermontov'. One of New Adventures much-loved stars, Ashley Shaw, reprises her award-winning role of 'Victoria Page' having first created it for the 2016 World Premiere Season. Acclaimed New Adventures performer Dominic North dances the role of struggling composer 'Julian Craster', with whom Victoria falls in love. The filmed cast also includes other celebrated New Adventures dancers: Michela Meazza as the Prima Ballerina of Ballet Lermontov 'Irina Boronskaya', Liam Mower as Premier Danseur 'Ivan Boleslawsky' and Glenn Graham as the Ballet Master 'Grischa Ljubov'.
Matthew Bourne's The Red Shoes is directed for the screen by Ross MacGibbon and produced by Illuminations. It is being screened in cinemas worldwide by More2Screen, a leading Event Cinema distributor based in London.
Book Tickets
| | | |
| --- | --- | --- |
| Wednesday 30 Sep 2020 | | 18:30 |
The Parapod Movie (15)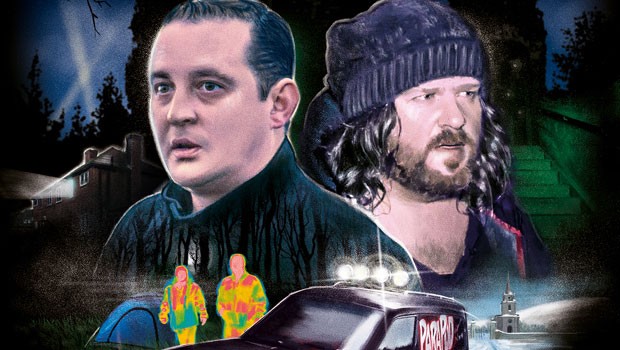 THE PARAPOD MOVIE is a UK comedy documentary in which the hosts of the popular ParaPod podcast, one a believer and the other a sceptic, take their show on the road where they continue their arguments about the existence of paranormal phenomena.
The film is followed by a 30 min Q&A with the two lead cast.
Book Tickets
| | | |
| --- | --- | --- |
| Wednesday 30 Sep 2020 | | 20:15 |