Screen 1 refurbished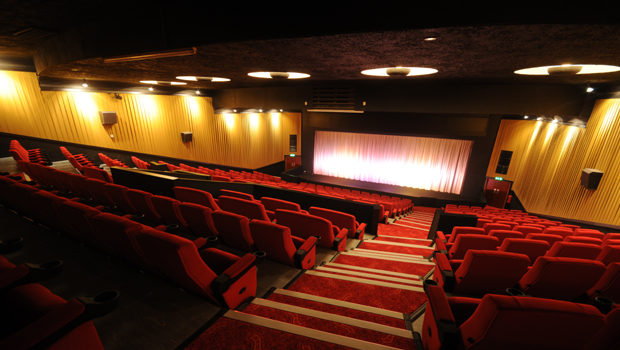 Screen 1 refurbished
Our biggest auditorium, Screen 1, has been refurbished!
It's one of the final stages of improvements we have been making to Savoy Nottingham over the last 3 years. These have included the building of new Party Rooms and offices at the back of the cinema, refurbishment of the Savoy bar to a larger and more welcoming area with added refreshments such as Ice Blasts and Nachos, a re-design of the entrances to Screens 2 & 3, and refurbishment of the downstairs and upstairs toilets.
The newly refurbished auditorium features a complete re-design to the layout of the screen with better viewing angles and more central seats. The screen also features brand new deluxe seating including double seats that were specially designed for Savoy.
Complete refurbishment of Screen 1 was one of the biggest undertakings Savoy Nottingham has had in years and it's thanks to the continue support of our loyal customers that we could finally get the screen refurbished to such a high standard.
There are still some final touches to the refurbishments being done to the cinema with plans for a bigger screen being installed in Screen 1 and a revamp of the box office due soon.
Once again, a huge thank you to our loyal customers and we hope you enjoy the improved facilities here at Savoy Nottingham.
Share This Page